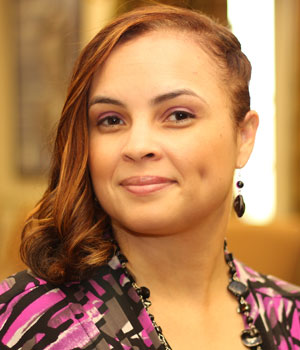 Marcia Smith, LPC, NCC
Program Director
Marcia graduated from Argosy University in 2007, earning her master's degree in Professional Counseling. She is a licensed professional counselor in the state of Georgia and a member of the National Board of Certified Counselors (NBCC). She started her career in the field of addiction treatment while completing her internship at Café 458, where she serviced disabled homeless men and women dealing with mental health and chemical dependency issues. Soon after completing her internship, Marcia joined MARR's Right Side Up program as an Employment Specialist. Over the past five years, Marcia has held other positions with Right Side Up, including Intake Coordinator and Primary Counselor. In 2013, she accepted the position as Program Director.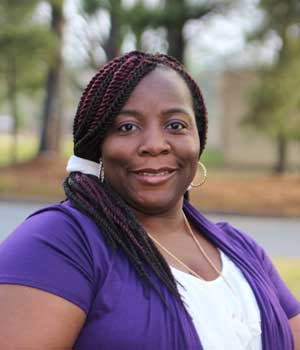 Tanya Avery
Program Coordinator - Fulton
In August of 2003, Tanya Avery began working for Right Side Up as a Therapeutic Child Care (TCC) Case Manager. Within a year, Tanya became TCC Program Coordinator; a position that she held for 12 years. During her tenure as the TCC PC, Tanya decided to pursue a Master's degree in Marriage and Family Therapy at Capella University, and received a Graduate Certificate in Contemporary Theory in Addictive Behaviors in 2012. In August 2016 Tanya was afforded the great opportunity to grow and move into a new role as Program Coordinator for Right Side Up – Fulton. Tanya has always had a passion for helping others reach their full potential; she works on a daily basis personally, professionally, and spiritually to share wisdom, guidance, and understanding to the women of RSU. Tanya counts every day as a privilege to be a part of the journey of the women she works with and serves. Tanya uses as her daily mantra a quote by Maya Angelou, ``My mission in life is not merely to survive but to thrive and to do so with some humor, some compassion, some passion and some style.``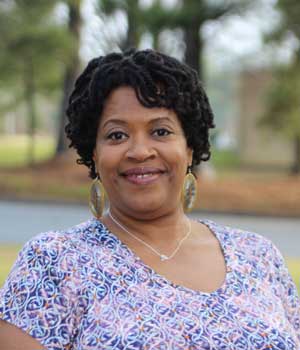 Dena Lee, LPC
Program Coordinator - Dekalb
Dena Lee, is a Licensed Professional Counselor with a Master of Arts in Professional Counseling and a Master Addiction Counselor certification. Dena also has training in Moral Reconation Therapy. Dena started with MARR as a primary counselor in 2008. In 2013, she transitioned into her current position as the Program Coordinator for MARR's Right Side Up DeKalb Site. Dena has a passion for her profession and for recovery. Dena works to ensure that the women and their children coming into residential care have an environment conducive to focusing on the whole person and overall lifestyle changes, not simply abstinence from drug use. One of her life motto is "It's All about the Journey, Not the Destination."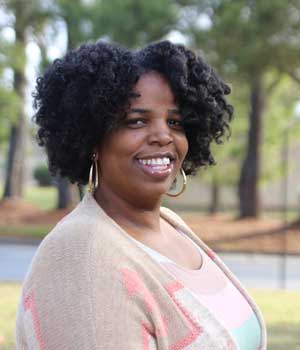 Alisa Sawyer
Therapeutic Childcare Coordinator - Fulton
Alisa Sawyer is committed to fighting addiction from a holistic standpoint, understanding that planting seeds of hope in mothers facing addiction and their children is a major component on the road to success for these families. Alisa graduated with a Bachelor's of Art in Psychology and has worked with children and families for over 20 years. Unwavering in her passion and diligence for helping others Alisa has worked vehemently with Right Side Up for over 12 years serving as both a Therapeutic Child Care (TCC) Case Manager and TCC Program Coordinator.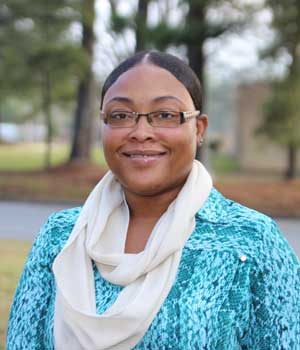 LeAngie Talley
Therapeutic Childcare Coordinator - Dekalb
LeAngie Talley has been with MARR's Right Side Program for 11 years working in the Therapeutic Child Care Program at DeKalb Site. She started out as a Therapeutic Childcare Tech assisting with the needs of RSU children. After working 3 years in that position, she transitioned to TCC Case Manager where she began to work more one on one with helping provide the mothers' with parenting tools and techniques to become better parents. In November 2016, she was promoted to Therapeutic Childcare Coordinator. Ms. Talley believes in providing the women and children that we service a safe and caring environment that allows our children an opportunity to experience a childhood by giving their mothers' the knowledge and support they need to become active parents while remaining drug free. Ms. Talley received her credentials in Family Development to become an advocate that support children while they are rebuilding a bond with their parents.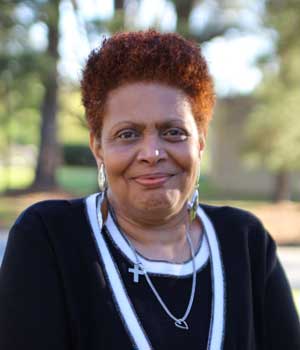 Gail Rogers, MSW
Intake Coordinator
Gail joined MARR's Right Side Up as an Intake Coordinator in March 2015. She obtained her Bachelors in Social Work in 2000, and her Masters of Social Work in 2002. She continued her education, and in 2014, received a CARES certification. Gail has worked with numerous underrepresented populations. In her 15 years of dedication, she has worked with homeless women and children, first generation college students, a supportive housing program for men re-entering their community after suffering from substance use disorders, and provided therapeutic counseling to first time male juvenile offenders. Gail is passionate about recovery and for her the professional is personal!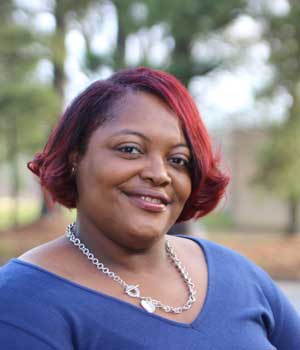 Jackie Poindexter
Residential Manager - Fulton
Jackie Poindexter is a true believer that recovery does work and is possible for everyone. Jackie graduated Magna Cum Laude from Point University with a Bachelor's of Science in Human Relations. Dedicated to helping women deal with life issues, she has worked effortlessly over the last 8 years to aid those struggling with substance abuse, mental health, domestic violence and homelessness. Since coming to Right Side Up in August 2016 Jackie has delivered this same enthusiasm and energy in her role as Residential Manager.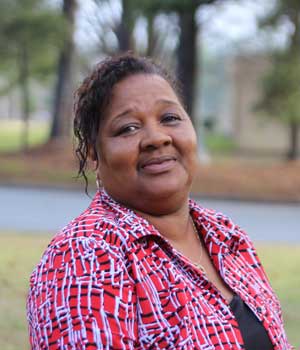 Preva Mitchell
Residential Manager - Dekalb
Preva Mitchell has been employed by MARR, Inc. since 2006. She began her employment as a Resident Assistant. Preva has been a CNA since 1991 and has been instrumental in developing others on their journey to recovery and sobriety for over 20 years. Preva is RSU's Residential Manager at our DeKalb site. As RM at the DeKalb site, Preva oversees a residential staff of 10 as well as oversees the residential development that houses a capacity of 30 women and their children. She is a Certified Addiction Recovery Empowerment Specialist (CARES) as well as a Certified Peer Specialist (CPS) in Behavioral Health who continue to advocate for long-term recovery & Mental Health.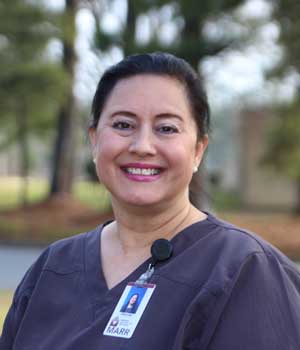 Cheryl Lee, RN-BSN
Staff Nurse - Fulton
Cheryl Lee, RN-BSN, is a staff nurse with Right-Side-Up Fulton. She started working with RSU in May 2016, and has experience working with other vulnerable populations, including victims of domestic abuse and geriatric patients. Cheryl enjoys community service work and was the recipient of the Humanist Award at Kennesaw State University in 2012. Her favorite part of the job is teaching Right Side Up clients health education to help them live a healthier life.
Melanie Nelms, RN
Staff Nurse - Dekalb
Melanie Nelms received her Associates of Science in Nursing from Darton College in June of 2011. Her passion is to help those with substance abuse and psychiatric disorders. She began psychiatric nursing in 2012 by assisting with the opening and development of a new acute care psychiatric/detox facility, Riverside Treatment Center, as Assistant Director of Nursing. She has been with Right Side Up since July 2016, as the nurse for Right Side Up's DeKalb location. She plans to further her education to better serve her clients.